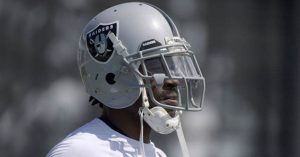 There's in an interesting situation in the NFL involving wide receiver Antonio Brown's desire to wear the NFL Helmet of his choice rather than that mandated by the league. Until this season the players were allowed to wear whatever helmet they wanted but new rules only allow certified NFL helmets to be used. Brown wants to wear the same helmet he's worn for his entire career but the league prohibits doing so and therefore he is filing legal injunctions against the league.
Certainly, the league has the prerogative to dictate uniform requirements. Their new rules affected a number of players in the league including Tom Brady who has expressed displeasure with the situation but so far complied. To fully understand the situation, we have to delve more deeply into the history of the league and the nature of Chronic traumatic encephalopathy (CTE) and the role concussions play in it.
CTE is a terrible disease which seems to occur largely in athletes who play contact sports like boxing, football, ice hockey, and others. Players suffering from the symptoms of the disease and other difficulties sued the league and have won more than a billion dollars in various settlements to date. The league long denied any connection between brain injury and repeated concussions despite strong evidence suggesting otherwise.
The motivation for the change is clear. The league wants to do everything in their power to defend themselves from future lawsuit but also to protect players by using NFL helmets believed to be best for preventing head injuries.
It seems clear Brown should want to use a better helmet for his own self-interest but it must be remembered hockey players long fought against having to wear helmets and facemasks including even goalies. They didn't feel comfortable in the new equipment and thought it impaired their ability to perform. People often do things that are largely self-destructive and what is the role of an employer in preventing such behavior? That's essentially the question with which we are dealing.
I think the NFL helmet rule is perfectly reasonable. They are a private entity making uniform rules for their employees. If the same thing was being forced on the NFL by a government agency, I might well have a different opinion on the subject. In addition, the right to wear whatever NFL helmet you want is not protected by the Constitution of the United States so the league does not fall afoul of that important document.
As a Libertarian I sympathize with Brown. I think it's unfortunate he doesn't get to wear the helmet of his choice but the reasons his employer are enforcing new rules are more than compelling, even if the new helmets prove ineffective in preventing brain injury.
Tom Liberman