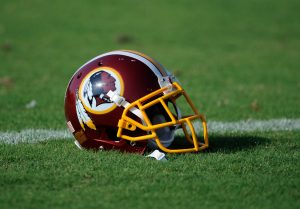 Make no mistake about it, capitalism changed the name of the Washington football team; not outraged Native Americans, not laws passed by politicians, not do-gooders. It was capitalism, pure and simple and that's a good thing.
By now most sports fans, and plenty of those who are not, are aware Daniel Snyder, owner of the Washington football team capitulated to capitalistic pressure from big money sponsors of the team and finally agreed to change the name. It's about time. The thing to remember is that Native Americans, do-gooders, and politicians have been calling for the name change for decades. Snyder vowed he would never change the name. Never is now.
Everyone knows that capitalism changed the name when nothing else could convince Snyder. Money, pure and simple. The executives at FedEx, Nike, Pepsi and other sponsors told Daniel the money was ending. Nike did more than talk, the company pulled all Washington football gear from sale. That's what it took. Not, mealy-mouthed things like: I'm going to stop selling your gear. Listen here, Snyder, your stuff is off sale. Go look at the website. It's gone. Big round of applause for Nike.
That's capitalism in action. Why did enterprise companies like FedEx suddenly choose now to make it clear the time had come? Because they feared people would stop purchasing their products and using their service. It's likely the executives at those companies probably think the old nickname is offensive but they didn't get an epiphany last week, they got a message from consumers. They passed that message along. The name changed. Follow the money.
This is the message of Economic Liberalism, the mantra of the Libertarian. You can pass as many laws as you want but people will find a way around them. People can scream and yell all they want but only when the purchasing patterns change do we see action. And action we see.
What can we learn from the fact capitalism changed the name? That capitalism works to ensure social justice if people want social justice. We rely on politicians but forget that most politicians are elected by a tiny fraction of the population. You want justice? Convince enough people to demand it with their money and you'll get it. No politicians can do that for you. The power is yours.
Tom Liberman