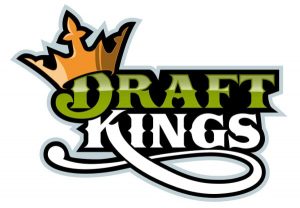 During the recent DraftKings Sports Betting National Championship held in New Jersey an interesting situation involving computer technology is causing a bit of a fuss and I find the whole thing very interesting from a legal, sports, and Libertarian perspective.
Recently the Supreme Court ruled the prohibition against sports betting was unconstitutional and the various states immediately went to work to allow it. I wrote a blog about this not long ago. In any case, New Jersey was early on the bandwagon and DraftKings hosted the event in which the winning prize consisted a cash payment of one million dollars. The entry fee was $10,000 and two-hundred gamblers paid the fee to enter.
The rules of the event are relatively unimportant for consideration here but basically each of the players wagered money on various NFL playoff games that weekend. Whoever accumulated the largest winnings during this time would receive the prize. The problem happened because the morning game ended only fifteen minutes before the afternoon game started. Betting was only allowed before a game began.
Some of the players were able to take their winnings from the early Sunday game and apply them to the bets on the afternoon game. However, because of a computer glitch, others were not able to make wagers on the second game. This severely impacted their ability to win the tournament. One player in particular, Rufus Peabody, would have won the first prize if he had correctly wagered an all or nothing bet on the second game. He was prevented from doing so because his winnings from the first game didn't register until after the second game began.
This, in my opinion, created an unfair playing field. It will be interesting to see what the courts have to say and I wouldn't be surprised if DraftKings didn't offer a refund to those who were locked out of betting.
That's the important thing. The courts can make a determination. Before the gambling prohibition was lifted such events were run as illegal operations and if anything went wrong there was no lawful recourse. The group running the event could move on their merry way. Now that we have legalized gambling, we also have legal remedies.
This simple fact proves the benefit of allowing adults, of their own volition, to engage in activities that might cause them harm. Laws against gambling didn't stop people from making wagers or ruining their lives. The gambling went on as before but under the auspices of illegal operators. Because the activity is now legal, we are in a much better situation. Yes, people still ruin their lives gambling but society is better able to address the wrongs associated with the activity.
This is a lesson that should be applied to other areas of our legal code. In trying to prevent people from doing harm to themselves we only make the situation worse.
Tom Liberman