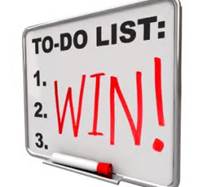 For my followers who are not sports fans there is a terrible story making headlines in the National Football League (NFL) these days. A player in the league is accused of premeditated murder. That he killed one of his friends reportedly because that friend was talking to some other people.
The case is in its infancy and guilt or innocence will not be determined for a long time so I'm not going to get into the particulars of the incident. Likewise there is much talk about the violent tendencies of NFL players but statistical analysis seem to indicate that professional athletes, football players included, are no more criminally inclined than the rest of the nation, actually less so.
What I do want to talk about is the culture of winning that pervades college and pro athletics. The responsibility a coach has when one of their players commits crimes, particular violent crimes. In this case the player in question, Aaron Hernandez, was coached at the University of Florida by Urban Meyer. There were apparently a number of incidents at Florida that put a question to Hernandez's character, and more importantly to the NFL, his potential to be a great player instead of a public relations nightmare.
Meyer told Coach Bill Belichick of the New England Patriots that Hernandez was worth drafting although he was drafted well below his ability level, likely because of his off-field problems. Meyer has said that it is wrong and irresponsible to connect either he or the University of Florida to the misbehavior of Hernandez.
I strongly disagree. I will not lay the blame squarely on Meyer, Belichick, Patriot's owner Robert Kraft, the University of Florida, the NCAA, or the NFL but there is certainly a connection. People with special ability in the sporting world are given chance after chance that other people do not get. They are entitled, coddled, favored, and allowed to behave badly without consequence again and again.
Here in St. Louis we drafted an extremely talented cornerback named Janoris Jenkins with a troubled past including failed drug tests and an arrest in a nightclub fight.
It angers me when I hear Meyer instantly dismiss any responsibility in the situation. Not only dismiss responsibility but actually attack anyone who dares suggest that he might have done something to prevent the situation. Meyer could have kicked Hernandez off the team, as Meyer's successor Will Muschamp did to Jenkins almost immediately upon taking over as head coach at Florida.
It can be argued that Jenkins was a far more talented player than Hernandez. That Muschamp's decision to kick Jenkins off the team was a much more damaging move than would have been removing Hernandez.
So far Jenkins has been a relatively trouble-free in St. Louis. He missed a curfew and Coach Jeff Fisher suspended him for one game. That's what I'm talking about here today. That's my point. Muschamp made Jenkins responsible for his actions. Fisher made Jenkins responsible for his actions. Apparently Meyer and Belichick did not do the same for Hernandez.
Who is ultimately responsible for our own actions? We are. Hernandez is. Jenkins is. But so is Meyer. He allowed Hernandez to continue to play and recommended him to the NFL. Personal responsibility doesn't mean blaming everyone else when you make a mistake in judgment.
Meyer could have said that he understood Hernandez had problems. He tried to help. He wanted the best for the young man and gave him chances with that in mind. Instead he chooses to deny all responsibility. To bury his head in the sand and avoid any consequences to his actions. A terrible role-model, a terrible person.
I'm not blaming Meyer for Hernandez, I'm blaming Meyer for Meyer. Taking responsibility doesn't always mean taking the credit when things go well. Personal responsibility means accepting consequences, or at least scrutiny, when things go wrong.
Tom Liberman
Sword and Sorcery fantasy with a Libertarian Twist
Current Release: The Sword of Water ($2.99 for hours of reading pleasure)
Next Release: The Spear of the Hunt