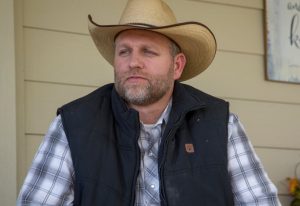 There's a little story in the news not getting much play concerning Ammon Bundy who led the Occupation of the Malheur National Wildlife Refuge. The reason it isn't getting much play is because Ammon Bundy is a bit of hero to the Republicans and a villain to the Democrats. His support of Black Lives Matter and the Defund the Police Movement doesn't play well with either of those organizations. It doesn't surprise this Libertarian in the slightest.
His protest back in 2016 was instigated by government's treatment of ranchers along with a particular case involving Steve Hammond. As for supporting Black Lives Matter, Ammon Bundy had a few quotes that touch the heart of this Libertarian.
You must have a problem in your mind if you think that somehow the Black Lives Matter is more dangerous than the police. You must have a problem in your mind if you think that Antifa is the one going to take your freedom.
I'm not fully in agreement with Ammon Bundy on all issues and I talk about that in my original post on his occupation efforts. That's not too surprising, it's not easy to get three Libertarians to decide on a place to eat lunch. We're an ornery and independent group by nature and we don't like toeing the line. That's probably why we have such a difficult time winning an election, but I'll leave that alone to focus on my topic.
The question that I hope you'll ask yourself is if you're surprised by his stance on issues like Black Lives Matter and Defund the Police. We live in what is almost a Cult of Partyality. If you decide you are a Republican or a Democrat it seems actual issues, ideology, philosophy, and policy make little difference to you anymore. What is important is who is saying or doing something. Thus, it does not compute to the vast majority of people that Ammon Bundy might take a stance that appears to be diametrically opposite of what you'd think.
As I've said, it doesn't shock me at all that Ammon Bundy feels the way he does. I'd urge you to read the article I linked for he doesn't save his criticism or mince his words and that's something that, you'll not be surprised, resonates with me.
I've said it before, and I flatter myself to think Ammon Bundy would agree, I fear state sponsored violence by the police far more than mob violence by an angry population. We must allow people to protest what they consider unjust government, even if those protests are not completely peaceful. The solution is far worse than the problem.
Tom Liberman