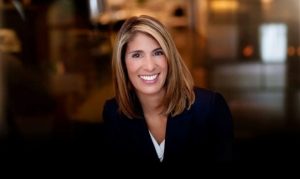 A bi-partisan group of legislators from the United States Congress is angry that Major League Baseball is losing money on their Minor League System and wants to eliminate 42 teams. The reason members of Congress are mad is because the teams headed for oblivion are in their districts. So what? You might say if you have Libertarian leanings. What can Congress do? Plenty, and that's the problem.
Congress has the ability to make or break a business by passing legislation and that is not what the Founding Fathers wanted and it is not a power Congress should have. What can they do? They might refuse to grant visas to international players, they might change broadcasting rights to not allow teams to have exclusive home territorial rights, they could even repeal Major League Baseball's antitrust exemption. This is the power that Congress wields when we grant its members far more authority than they should have.
First off, I've railed against the antitrust exemption before, but it's important to understand by allowing Congress to "help" baseball in the past, major league executives are de facto telling Congress they can hurt them in the future.
When Congress establishes a system which fast tracks talented athletes through the system while gifted computer analysists are held up, we are agreeing that Congress members can help one industry and hurt another. We then don't get to be angry when Congress members changes their minds.
This is the root problem with granting government too much power in the first place. We generally give them such authority to right a wrong and often have the best intentions in mind. However, eventually someone comes into office who doesn't agree with prior legislation but now they have been given the power to use that cudgel in any way they see fit. We cheered when they used it to help us but, oops, now they are going to hold it over our heads unless we do as they want. This is legislative tyranny, this is not freedom.
Baseball should be allowed to run their minor league baseball teams, largely, in any way they desire. If those minor league baseball teams are unprofitable, then so be it. It's their call whether to keep them, it cannot be the job of government. And yet it apparently is. That's how far we've slipped in this country. Our elected officials believe they should have the authority to tell Major League Baseball executives how to run their farm system.
It boggles the mind.
Tom Liberman