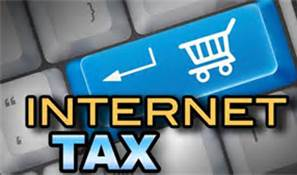 I wrote about this issue back in August of last year but I want to talk about it again. The legislation to put a sales tax on goods you purchase via the internet is moving forward quickly and there doesn't seem to be a great deal of opposition to the idea.
I don't want to cover the same topics I wrote about last August so I'll review them quickly and then discuss why this sales tax is not just an example of a money grab but also a real danger to our nation.
A traditional brick and mortar store requires infrastructure that an internet store does not. Roads to deliver shoppers, electricity, plumbing, parking, gas, and maintenance on all those things. The government pays for this and therefore a tax is placed on sales in those stores. This is fair and reasonable. If a company has a warehouse in a state where the sale is made then taxes apply although this should be somewhat reduced as the need for infrastructure is somewhat lessened at a warehouse as opposed to a traditional store. Fewer employees, smaller parking lots, less traffic, etc.
The main argument for the internet tax is that brick and mortar stores are at an unfair disadvantage because existing taxes increase the price of their goods. This is, as I discussed in my earlier post, not an unfair disadvantage, it is a completely fair and normal disadvantage. Internet stores have less overhead and they cost the government of that state less in infrastructure costs. This is a perfect example of capitalism. They have a better business model. The goal of a government is not to make the field perfectly fair for everyone. Did we put a huge tax on cars to protect the horse industry?
That's what I want to talk about today in this follow-up post. What the federal government proposes to do undermines not only fair business practices but jeopardizes the growth of our country. My example of cars replacing horses seems ridiculous at face value. Cars contributed significantly to the growth of the United States and the world. They were better than horses in many ways. Not to say that they are perfect, pollution, accidents, etc. Still, I'm quite comfortable saying an effort by the government to stop the progress of cars, trains, and planes, would have left this country far in arrears of other countries who were taking advantage of the technology.
Maybe I'm being an alarmist to suggest that manipulating prices to encourage people to shop in stores rather than take advantage of internet sales is as much a danger to our country as would have been banning cars; but who can say what the future holds?
Internet sales offer many advantages. Fewer trips to the store, less pollution, fewer roads, fewer accidents, less law-enforcement, less emergency service, more parks, more people working from home. These are tangible economic, health, and social benefits. This is an example of government meddling that will end up doing far more harm than the perceived good it attempts to achieve. When the rest of the world sees the benefits and the United States does not; where does this lead?
If there are fewer brick and mortar stores and less traffic the government gets smaller. Thus our taxes should decrease! Let capitalism do its job. If internet sales are cheaper, more convenient, and better for society then they should win. Brick and mortar stores should vanish. The government shouldn't have a vested interest in one or the other. That's what this tax represents. The government taking sides to artificially alter the market. That's never going to be good for the citizens of this nation.
What do you think?
Tom Liberman
Sword and Sorcery fantasy with a Libertarian Twist
Current Release: The Sword of Water (buy it, read it, write a review, buy it again!)
Next Release: The Spear of the Hunt