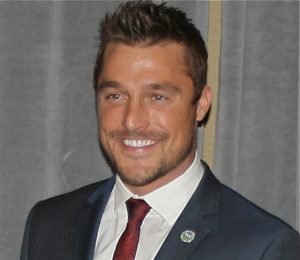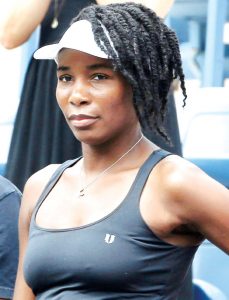 There were two car accidents recently in which a person died. One of the accidents was caused by a white man, Chris Soules, with a strong belief in Jesus as his savior who also happens to live in rural Iowa. The other was caused by a black woman, Venus Williams. She doesn't speak of her religion and lives in an urban environment. I find the general tenor of the comments on the two stories to be incredibly telling. First let's look at the accidents.
Soules purchased liquor at a store. He smashed into the back of a tractor sending it into the ditch and killing the driver. Soules then reported the accident, waited for paramedics to arrive, but then fled the scene before police arrived. He went home and when officers came to question him he refused to come out for five hours. Open liquor containers were found in his car.
Venus Williams attempted to make a right turn but traffic prevented her from moving forward. She was stuck in the middle of the intersection, which is her fault. She shouldn't have made the turn without it being clear. Another car didn't notice and ran into her vehicle from the side. One of the passengers was an elderly man who was taken to the hospital where he eventually died two weeks later.
Now that you know the circumstances of the two accidents can you guess the general thoughts in the comments sections? Williams is a murdering scum who deserves to be put in prison. Soules is a poor unfortunate who hit a tractor that probably didn't have its lights on and maybe cut in front of him and possibly he was tired and it was going to take the police a long time to get to the scene so he just went home. He was asleep so when the police were yelling at him to come out and calling his phone for five hours, he just slept through it. He feels terrible about the accident and has been punished enough. What purpose does it serve sending him to prison?
If you aren't disgusted by the stark contrast between these two reactions there is something wrong with you.
I'm not saying everyone is exonerating Soules and eviscerating Williams but I am saying that the majority of comments on both stories are exactly as I'm portraying them.
I'm not sure how much of it is a black and white thing or a belief in Jesus thing but it is most definitely a thing. And it is horrific.
I'm not saying Williams is completely innocent or Soules is totally guilty of a crime. I'm just saying the reaction to both is out of proportion and based on things other than actual facts.
I really don't have a whole lot to add. There is something seriously wrong with the critical thinking skills of people in this country. There are many people in this nation who are filled with unjustifiable rage against people they perceive as different. I don't get it. I never will. But I can speak out against it.
Tom Liberman