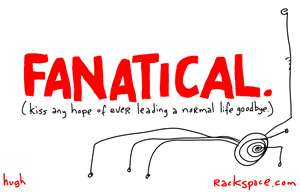 When I look around I see a lot of anger and hatred in the world and yet there are relatively few people going out and murdering as many others as they can. There is certainly the perception that such attacks are on the rise but I wonder if statistical evidence supports this idea?
What I really want to look at in this topic is if people who do such things have actual brain damage. The textbook case for brain damage leading to mass murder happened in 1966 when a former marine named Charles Whitman climbed a tower at the University of Texas in Austin. An autopsy later revealed a highly aggressive brain tumor.
However, Whitman was court martialed from the marines, suffering from familial stress, abusing drugs, and suffering pain so it's not clear that the tumor played a role in the attacks.
There does not seem to be a correlation between traumatic brain injury and violent behavior. There have been documented cases of behavioral changes but no particular bent towards violence. There isn't even a correlation between schizophrenia and violence despite popular culture's claims.
There are actually several studies that suggest interpersonal violence has decreased in modern society.
I would conclude that the targeted violence we see today towards people of one particular party, religion, or country in the form of terrorism, school attacks, work attacks, or other such behavior is largely not the fault of brain damage. It is the fault of failure in thinking mechanisms.
Wikipedia's article on violence includes a prevention section which mentions several things that make sense. Children who are well nurtured by parents or caregivers are far less prone to violence. Children who learn coping skills to deal with stress are likewise less violent. There is also a very important intervention component. When someone sees a person starting down the road of fanatical violence an early intervention can do much to prevent it.
I'm of the opinion that this intervention can be very subtle. When a person is heading towards fanaticism simply conversing with them in a non-violent way and offering alternative points of view can be helpful. I talked about this concept at length yesterday so I don't want to repeat myself too much.
I guess in conclusion; we can't blame brain injury for fanatical violence. People who are raised in violence are prone to act in such a way and they'll find a cause to support their insanity one way or another. There also seems to be a correlation with drug or alcohol abuse.
I'm left with the idea that what drives people to such madness is lack of critical thinking skills. Certainly violence in childhood, learned hatred of other groups, and drug abuse play their role but I'm of the opinion that if we can teach strong reasoning skills that we'd reduce such violence. Maybe I'm a dreamer.
Tom Liberman