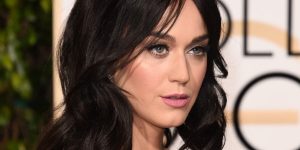 Katy Perry just became the first Twitter user to have 100 million followers and this is a wonderful thing. It gives me hope for humanity. You'll laugh, I'm sure. That Tom Liberman has finally lost his marbles. Katy Perry?
A quick perusal of the top personalities on Twitter reveals entertainers dominate. Aside from corporate entities like YouTube, Twitter, and CNN; the top twenty are all entertainers with the exception of former president Barak Obama.
I'm not a big popular music fan. I think Miss Perry is talented and relatively easy on the eyes but that's not why I was so pleased to see she is the number one personality on Twitter. The top twenty list on Twitter is a celebration of what is right in this world and what is important.
People argue about politics but we save our real passion for entertainment. What in this world makes us happy? What brings us joy? When I see Miss Perry has so many followers and in second place is none other than Justin Bieber, I do not frown, my heart is not filled with rage, I smile.
People do indeed have their priorities straight. They value their own joy over the misery and rage that has become politics. Not by a lot sadly. Obama sits at number three and President Trump comes in at thirty-third. The first athlete on the list is at eleven, Cristiano Ronaldo. The first comedian is Ellen Degeneres at sixth. The first business orientated personality is Bill Gates sliding in at a cool twenty-seventh.
Despite the heated rhetoric we see in the news. Despite the terrible deeds of the lunatic and violent fringe. Despite the hate I read in comment sections each and every day. Despite all this, to paraphrase another wonderful musician, People Just Wanna have Fun!
That's the way it should be. We shouldn't be worried about politicians. We shouldn't be worried about what everyone else is doing with their life and if we approve or not. We must focus on what makes us happy.
In the not too far distant future we will have abundant energy with all it entails; endless food and water for all. Medical science will make us all but immortal. Advances in robotics will end most labor and I suspect even money will become a thing of the past.
Can you imagine a world filled with people whose sole interests are things that bring them joy? Can you imagine spending your life doing things you love to do? Can you imagine not having to worry about what other people are doing?
So, if you want to listen to Miss Perry's latest single and sing along, more power to you. I'm going to go play chess with some strangers because that's what I enjoy doing. I may even throw a few thousand more words at my latest novel. A novel I hope you'll someday enjoy reading.
In the future I envision, you don't even have to purchase that novel. It's available for free to all because I don't need money. I write for the joy of writing and my payment is people who follow me on Twitter or post kind comments about the book.
Only 100,030,506 more followers to go until I catch Miss Perry. I can do it!
Tom Liberman