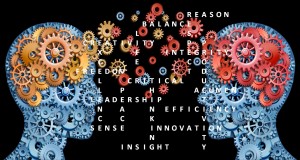 I just read an interesting case that has largely concluded in New Mexico wherein a student named Monica Pompeo filed a lawsuit against the University of New Mexico.
Pompeo took a course called Images of (Wo)men: From Icons to Iconoclasts in which the syllabus suggested that students have open minds to examine representations of a plethora of genders and sexualities. Her opinion of lesbians was that they were perverse and had barren wombs.
The original story about the lawsuit describes how professors seemed to harangue Pompeo for her negative comments about lesbians in the essay but the updated article tells a different story. Had I only read the original story I would have sided with Pompeo. In the updated story where the judge did further examination it was found that Pompeo was not asked to change her opinion but simply to substantiate it with critical thinking as is required in an academic environment.
Pompeo was spoken to about rewriting the paper so that it conformed with the requirements of the course, critical thinking, rather than rewrite it to conform with a particular ideology. Pompeo refused. Her academic advisor, the professor, and the professor's immediate supervisor all reviewed the paper and came to the same conclusion. That the thoughts Pompeo laid out were not properly substantiated.
Rather than perform a rewrite of the paper, essentially attempt to prove her point, Pompeo resorted to a path more in tune with the United States of whining America. She filed a lawsuit because people were forcing her to adhere to high standards. The judge dismissed the case.
I think this sequence of events tells us a great deal about Pompeo, those commenting on the story, and our nation as a whole.
It's my opinion that those who vilified Pompeo after the original story were completely wrong and those who trumpet her cause after the updated story are also mistaken. That is what we have in this country these days; a complete lack of critical thinking and blind loyalty to a particular cause.
If Pompeo was being told to rewrite the paper in ideological grounds then she is in right, whether you support lesbian rights or not. Pompeo is most certainly entitled to her opinion and all the more so because it is in an academic environment where individual thought is encouraged, even more so if it is against the mainstream. The "Liberals" who applauded such treatment were guilty of supporting bullying and closed mindedness.
However, if Pompeo was being asked to merely substantiate her claims then it is those who continue to support her that have failed in their analysis. "Conservatives" who support Pompeo are guilty of saying that standards do not apply. That clear and well thought out arguments are valueless. You need not understand or explain a position, it's enough to simply have one. This attitude is also an utter abrogation of the responsibility of an academic institution.
And, by and large, I think that's where we are in this country. It matters not if you have facts to support a position. It matters that you hold a position strongly and you talk louder than anyone else.
What I find discouraging is that I think the vast majority of people who originally disagreed with Pompeo will continue to do so and those who supported her originally will continue to do so. Only a small minority will have changed their opinion based on an evolving understanding of the case.
It's my opinion that bad decisions are often rooted in this kind of thinking. People stick with an opinion and a plan despite evidence that it is wrong and will fail. The result is failure.
What happens when men and women who think like this run our municipality, our state, and our country?
All one need do is look around.
Tom Liberman