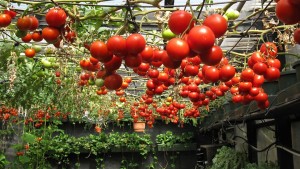 I wrote a post about a drug raid that took place at the home of Robert and Addie Harte back in March of 2013. The family spent $25,000 of their own money compelling the police department to explain how they chose that home to raid. When they found out a lawsuit was filed. The result of that suit is in.
More information about the raid and the reasons behind it have come out since I wrote the original piece and I'll summarize here but I'd highly recommend you visit the link I just posted and read the excellent article in the Washington Post written by Radley Balko. He gets it.
Basically the Harte's visited a local garden shop in order to purchase supplies for a hydroponic experiment their son was conducting. The police apparently keep surveillance on such stores and note every licence plate of customers. They used this information to find the home of the Harte's and searched their garbage on several occasions. This does not require a warrant. Flawed field tests returned false positive results for marijuana on loose leaf tea in the garbage. The police could have waited ten days to wait for more accurate lab tests but decided not to do so.
Police are well aware that field test results return false positives at an alarming rate, over 70% of positive results are false. They presumably like it that way. In an example given in the article by Balko there is a link to a video of a field test kit used for cocaine resulting in a false positive on a bag of air.
The police used the false positive results, on a substance described by lab personnel as not physically resembling marijuana in any way, to gain a warrant for a search. After twenty minutes of searching for a major crime scene they started looking for marijuana in small quantities for personal use. After two hours they found nothing and left.
The Harte's had to spend $25,000 to find this out. The police in Kansas largely don't have to explain their actions to anyone.
A judge heard this and dismissed all charges summarily. There was not even enough evidence of wrongdoing by the police to go to trial.
What does this say about the laws we live under? What does this say about the War on Drugs as a whole?
The police can, without any fear, take your license plate for doing ordinary shopping. Search your garbage. Use fatally flawed tests to obtain warrants. Come into your home and terrorize you. When they find nothing, you have no legal recourse. You must simply take it.
If this happens to a well-to-do family in an upscale Kansas City neighborhood do you imagine you are safe from such attacks?
This is a government using the mantra of fear to take away your freedom. Beware the scary drugs. We're only doing this to protect you, to make you safe.
The government is most certainly not making us safer. They are putting us in greater danger AND taking away our freedom.
I've said it before and I'll repeat it now. End the War on Drugs. Make us safer and more free.
Tom Liberman
Sword and Sorcery fantasy with a Libertarian Ideology
Current Release: The Girl in Glass I: Apparition
Next Release: The Gray Horn