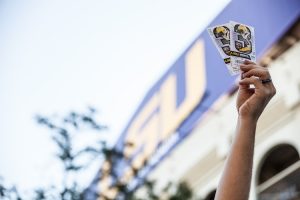 There's a fascinating story in the news involving Ticketmaster being complicit in scalpers reselling tickets. The idea is simple enough, Ticketmaster has a service called TradeDesk in which people who have tickets sell them to willing buyers. The problem is TradeDesk is largely a way for scalpers who purchase tickets on Ticketmaster to resell them at higher prices.
Why is this problem? At first glance it doesn't seem as if Ticketmaster is doing anything wrong. They sell the tickets to whoever is first to purchase them and then are involved in the resale at a higher, or lower, price. This is obviously lucrative for Ticketmaster as they get a percentage of all sales; essentially, they are profiting twice off the same product. However, thanks to some undercover work from the Canadian Broadcasting Corporation, it seems Ticketmaster is making it very easy for scalpers to purchase large numbers of tickets to events before the public has a chance to do the same. Ticketmaster has a rule in which no one is allowed to buy more than a small block of tickets but they essentially ignore it when scalpers bypass it.
Thus, people who want to purchase tickets to an event never really have much of a chance and are forced, if they still want to attend, to buy the higher priced tickets at TradeDesk. Sales representatives for Ticketmaster told undercover investigators they pretty much were facilitating such transactions. The company is denying the allegation and said they are looking into the practice. They claim they attempt to stop such large purchases to the best of their abilities.
This entire thing intrigues me from a Libertarian perspective. Let's imagine Ticketmaster doesn't have the rule about blocks of tickets. Then what we are seeing is capitalism in action. The event promoters generally set the ticket prices and if resellers are able to get a higher price, it's likely the promoters set the original price too low. That's their bad. The scalpers are merely capitalizing on a mistake. The risk is all with the reseller. If they misjudge and have to resell the tickets at a lower price, because there is little interest for instance, they lose money.
I totally agree Ticketmaster is not being transparent if they are, indeed, allowing scalpers to purchase large blocks of tickets with the intent of reselling in violation of Ticketmaster rules. The reality of the supposed crime is more complex. Even if Ticketmaster cracks down on large blocks of tickets being sold to a single user, I'm fairly certain the scalpers will refine the technology they use to call and order and still scarf up the majority of the tickets.
Is it fair to the average user who just wants to go to the concert or see the game at the price of the original ticket? No. That's clear. Then again, such a viewer can simply choose not to spend the extra money for the resold ticket.
What do you think?
Tom Liberman