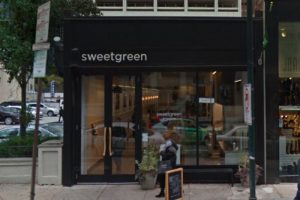 The idea of Cashless stores has been around for a while now but with Amazon set to open a series of Amazon Go outlets around the country it's getting more news. The city of Philadelphia has now passed a law making in mandatory for most retail stores to accept cash. Cashless stores are also banned in the state of Massachusetts with similar bans being considered in New York and New Jersey. Why is all this happening and will the legislative efforts solve the issues or make them worse?
The reason retail outlets want to go cashless is because they can streamline their operations. They don't need cashiers to make change, count cash, or risk being robbed while delivering bags of money to the bank. A quick swipe and you're out of the store.
The reason politicians want to ban it is because such cashless stores inordinately affect the poor. People from lower income classes don't always have credit cards or debit cards or smart phones. This means that if every grocery store in a particular region had become a cashless store, those people would not be able to purchase groceries.
It's important to understand that both of these arguments are absolutely true. If retail outlets streamline their processes that translates to savings for consumers. If poor people are unable to purchase basic necessities that means suffering for them. We like lower prices but we don't like suffering. The deciding factor then becomes if the proposed legislation is going to alleviate the problem it purports to solve.
Retail outlets want your money. They want rich people's money and they want poor people's money. There are a good number of poor people in this country and if grocery outlets shut them out then the company itself will certainly suffer. This is something the business fully understands, better than any politician I'd guess. They know the numbers. Because of this knowledge, retailers like Amazon now offer lower cost membership to low-income families enabling them to make purchase. I'd guess any grocery store in a low-income area would immediately make provisions to the do the same, they don't want to lose out on all that business.
If a business is able to offer lower prices through modern business models, and we need look no further than Amazon and Walmart to see this, then people save money, everyone who purchases anything saves money. This includes poor people who will, if they want to purchase something at a cashless store, have to pay some amount for a debit card or a membership.
It's my opinion in the end the poor person is going to save money by entering into the new business model, but I don't see it as worse than a break-even proposition. That being the case, the legislation is putting an undue burden on the business, it is politicians sticking their noses in and creating laws that don't help anyone.
The point of a law is help enforce a just system. When it the law does not do so, it shouldn't be there at all.
Tom Liberman