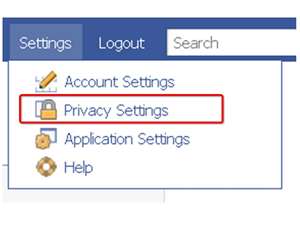 After a day off to talk about the magnificent sports rivalry between Kansas and Missouri that, barring a change of heart, has come to a conclusion I return to the highly popular issue of privacy in the United States and its impact on our freedom and safety.
Over the last few days I've discussed the definition of privacy and how it has changed over the years with advancing technology first from things like photographs to today's computer age. What I want to discuss today involves how that technology and change in privacy is going to effect both our privacy and our freedom.
One of the most powerful new tools in the hands of both citizens and government law enforcement is remote surveillance devices. We've seen stoplight cameras for a few years and individual states have rulings on their legality in regards to the Sixth Amendment to the constitution of the U.S. I don't want to get into that level of detail in this post and I'll keep things more general.
The idea is that the state has certain legal tools which they use to promote the general safety of its citizens. We have traffic laws so that rogue drivers don't put innocents at risk, the police serve a useful and important purpose in society. The difference between Libertarianism and Anarchy is an important distinction and all too often I think Libertarians slip into a more Anarchistic point of view. Again, I'll save that topic for a later post.
We are going to see a huge increase of state operated drone vehicles in our skies and on our roads in the next few years. Largely these will be placed under the auspices of securing our safety and there is no doubt they do offer benefits in that regard. But, they also take away from our privacy. In the U.S. we are guaranteed protection from the state unless they have reason to watch us. The government cannot come into our homes without a warrant and they cannot listen to our conversations without probable cause but remote surveillance devices are always on, always watching.
Another factor is that citizens now have a far greater ability to watch the state. With remote control vehicles more readily available and increasingly powerful we can check up on the police and other government agents to make sure they are not overstepping the laws in the prosecution of criminals. We can also use such devices to watch for legal violations of neighbors, local businesses, and just about anything we want.
This opens up a huge area of questions. If I use my increasingly sophisticated remote control helicopter to spy on a neighbor, say, hitting his child, and then turn that over to family services what is the constitutional answer? Did I break the law? Should they go to prison? Have their child removed? Hidden camera have been used to tape people in normally private behavior for the purpose of humiliation or blackmail and has led to suicide.
It's a hugely complex issue and I can't come up with a single solution but I'd offer up this advice. Surveillance cameras offer useful tools to law enforcement and private citizens but also present significant issues in the realm of privacy. We have the right to privacy in our own house but there are ever increasing chances that it will be violated by people using such devices for their own purposes, well-intentioned or not.
In conclusion I offer the only advice that seems plausible.
Diligently protect our freedom by prosecuting those who use such devices in violations of existing privacy laws.
Invest in devices that pick up wireless signals that might be emanating from your residence.
Keep your curtains closed.
And most importantly, embrace Libertarianism. We have the right to privacy and we should respect that others have the same right.
Tom Liberman
Sword and Sorcery Fantasy with a Libertarian Twist