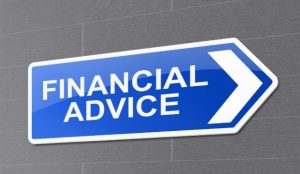 I'm not exactly sure what it is that makes people think they are financial wizards but there is an inordinate amount of bad investment advice in the comments of every financially orientated story that make its way into the news. Generally, one person starts off with solid advice about Index Funds, finding good companies, buying a reasonable amount compared to your savings, trusting a good advisor, and what not. Then come the replies.
The stories themselves are usually, but not always, filled with good advice. Beware any story that is sponsored. Other than that, it's usually solid investment strategies. Make sure you keep enough cash on hand to survive for six months if you lose your initial investment. Avoid the small caps and absolutely stay far away from microcaps. Talk to a financial professional and heed her or his advice. Keep your portfolio varied with a mix of different investments so as to avoid disaster if one sector is badly hit. Mix investments with growth and hold stock and be aware of your retirement date.
Anyway, all good advice. The problem with all this good advice is there is no get rich quick plan. Naturally, most of the advice from the comments section involves making a lot of money quickly.
There is a strong, mythical almost, and unfounded belief that precious metals are a good investment. They are not. A small foray into such is not a disaster but they pay no dividend and offer little growth potential, only sharp swings which is pretty much a guessing game.
Another tip I see frequently is to get out of the market now! This strategy is apparently employed by many people and it is disastrous. The idea is you sell all your stocks for cash when you suspect the market is going down and then rebuy after it starts to go back up again. The problem with this strategy is the same as with precious metals but even worse. You don't know when the market is going up or down. No one does. It's purely a guess. Maybe you'll get lucky once or twice but on average you'll lose because the market generally goes up. In addition, you pay fees to sell and then repay when you repurchase. If you just held the whole time it's likely your investments would have grown and you won't have paid any fees.
I also see lots of advice on how to make millions buying microcap stocks. These are often called penny stocks. The idea is you can buy a million shares of some company and if it goes up by fifty cents you make a lot of money. The problem with these companies is they are often highly manipulated by shady dealers. Basically, a single investor buys the stock very low, plants a bunch of false information, pumps some of their own money back into it as it rises, and then sells when it reaches a particular height. The issue here is the average investor is often locked out of early transactions, they occur before others are even given the opportunity to buy. Thus, the vast majority of investors buy high and sell low while the manipulator does the opposite.
Then there is the derision for those who give sound financial advice. Anyone, like me, daring enough to tell people to avoid precious metals, commodities in general, a high-turnover strategy, in and out, and microcaps is immediately assaulted as being stupid and wrong. Therefore, there becomes an impression that the majority of people are advocating a particular strategy and it must be the best one. It is not.
Like a lot of things in life, there is no simple answer. Anyone who insists that you can get rich, solve a complex problem, or improve your physique with this one easy step is almost certainly lying in order to get you to behave in a way that benefits the liar. Be aware.
That being said, it's your money to spend how you want and everyone who invests foolishly puts money into the market. This money slowly and steadily enriches me and other wise investors.
Now you know.
Tom Liberman