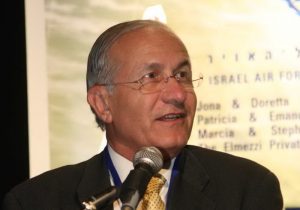 There's a story making the rounds about a fellow named Haim Eshed who says aliens are waiting to disclose themselves to the people of earth until we are sane and understanding. He makes a number of other claims and his credentials are being touted as the former head of the Israeli Space Security program although I'm not sure what that means.
Some research indicates he was the first director of the Challenge Program, a division of the Department of Defense's Office of Weapons Research, Development, and Technology Infrastructure, although again, I'm not really certain how that makes him knowledgeable in this field.
In any case, the qualifications of Eshed are not what I'm here to debate today. He makes quite a few outlandish claims but even that is not the focus of today's talk. I want to discuss one claim in particular, the aliens are waiting for the people of this planet to be "sane and understanding."
Eshed claims there is a Galactic Federation and they contacted the United States some time ago but don't want their presence revealed until we reach the sane and understanding phase of our civilization. That if we are not sane and understanding, panic and chaos might result. As many problems as I can find with all of his claims, that's the one that I couldn't manage to swallow.
I mean, really, sane and understanding? This is the old science fiction trope dating back all the way to H. G. Wells, that people aren't ready to know about aliens and therefore they must be kept a secret. Was there ever a time when people would descend into chaos because aliens appeared?
It's my opinion people are not any saner or more understanding today than they were in ancient Egypt. That being said, we are quite capable of dealing with the idea of alien races, as were the ancients. What are people doing to do? Run out in the streets and riot? My guess is a pretty healthy majority of people would jump for joy at the news.
We are not going to have an epiphany of sane and understanding sweep over the world. The claim we can't handle the news is just a feeble excuse for why Eshed offers no proof, as is often the case with people pushing nonsensical claims with no evidence. I could show you but you just aren't ready to hear it. Ha!
If the aliens are waiting for sane and understanding they've already waited too long. Our level of sane and understanding hasn't changed at all and isn't likely to change in the future. We are what we are.
Tom Liberman