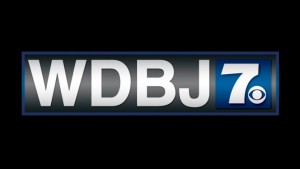 A lot of my Libertarian friends are up in arms about the Federal Communications Commission (FCC) and Net Neutrality these days but I spotted another story that, to my mind, illustrates a more significant problem. The FCC has just laid out a $375,000 fine against a television station in Roanoke, VA for accidentally displaying pornographic material, in the very corner of the screen, for about three seconds during a newscast.
The FCC was created in 1934 for the following purpose:
Regulating interstate and foreign commerce in communication by wire and radio so as to make available, so far as possible, to all the people of the United States a rapid, efficient, nationwide, and worldwide wire and radio communication service with adequate facilities at reasonable charges, for the purpose of the national defense, and for the purpose of securing a more effective execution of this policy by centralizing authority theretofore granted by law to several agencies and by granting additional authority with respect to interstate and foreign commerce in wire and radio communication, there is hereby created a commission to be known as the 'Federal Communications Commission', which shall be constituted as hereinafter provided, and which shall execute and enforce the provisions of this Act.
It was amended in 1996 so as to have jurisdiction over the Internet as well.
What's important here is that the FCC was created to help spread television to the people of the United States. The ability to communicate broadly across the country was seen as advantageous and the FCC was created to try and help in that process. Somewhere along the way it has become an agency which decides what is decent and what is not.
I have an enormous issue with this. If a television station wants to broadcast something they should be able to do it. If an audience doesn't want to watch it they don't have to watch it. If a station deceives and shows something lewd when they promised not to do so then they should lose advertisers and viewers who are outraged. It's not up to the government to protect our precious little ears and eyes from things we don't want to see. It's up to us.
But, for the sake of argument, let's say they do have such a right. Within their own guidelines the base fine for indecency is $7,000. So exactly how and who came up with $375,000? It's smacks of the arbitrary arrogance of unchecked power. Rules? We make the rules says the unanimous vote of both Republicans and Democrats on the FCC.
When you don't follow your own rules then there are no rules.
Good luck finding their salaries. I couldn't. The commissioners and their deputies get feted in fancy dinners paid for by various media companies. This is, of course, but the tip of the graft iceberg. I'm quite certain the commissioners and their families are well-taken care of by the various lobbying groups when it comes to vacations, sporting event tickets, and much more.
The bottom line?
This is the agency we created to help spread communication across our great country. Communication has spread. Their job is done.
Tom Liberman
Sword and Sorcery fantasy with a Libertarian Ideology
Current Release: The Black Sphere
Next Release: The Girl in Glass I: Apparition