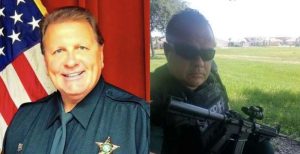 In Osceola County, Florida, a deputy named Marco Lopez decided to run for the position of sheriff against his boss, Sheriff Russ Gibson. He was summarily fired. When I read the headline, I was rather disturbed but then I read the entire story and my agitation reached new levels. You see, what was done is mandated by law.
You read that correctly, it is illegal in Florida to run for sheriff against your current boss while maintaining position as a deputy. The reason being that it is a sign of disloyalty. What Gibson did was not only legal, but actually required by the law, although perhaps he did it several months before he was required to do so. The idea that you cannot run for political office against a superior without being fired because you are disloyal is an affront to my sensibilities.
Of course, you can run against your immediate superior for such a position. Such is done every single day in every other profession across this country of ours and the world in general. Can you imagine telling a young athlete they are not allowed to try for a starting position on the team against the established veteran? Can you imagine being told the state mandates you're not allowed to apply for the position your boss currently holds without first being fired?
It's ludicrous. It's madness. Of course, you can seek a higher position while remaining fully loyal and hardworking at your current job. It goes without saying that you can do your current job with skill and dedication while seeking a better one. We should all do our best at all times, regardless of what future position we might seek.
It is only natural we seek a better job, a promotion. If we did not there would be something wrong. If I were sheriff, I'd be upset if those under me didn't want to eventually have my job. It would show a lack of initiative and ambition if they did not.
If Lopez defeats Gibson for the job of sheriff it is because he will have run a better campaign and the people think he is better suited for the position. Competition is the backbone of capitalism, even within the government. How many times are elected officials replaced by those who were once or remain their underlings?
Now, to be clear, Florida has every right to pass whatever law they desire. If Lopez was actually disloyal or performing his job badly, then Gibson should fire Lopez. Otherwise, let the voters decide.
Tom Liberman