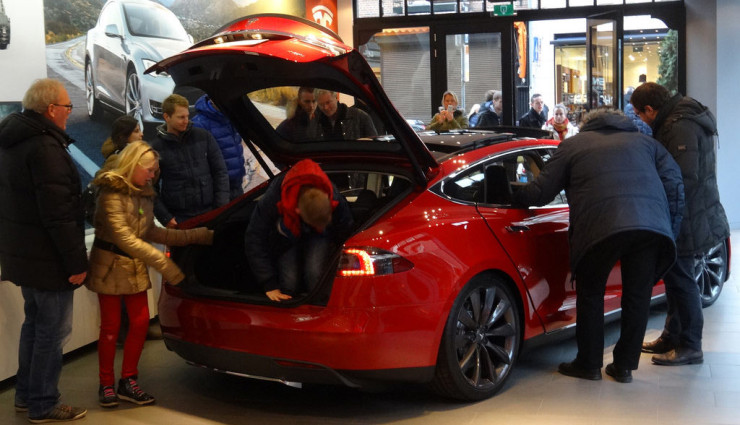 I'm ashamed to say my own home state of Missouri has just jumped onto the anti-capitalism bandwagon and in the sleaziest, most deceitful, crony-capitalistic way imaginable.
I've written a couple of blog posts about how state legislators are protecting those that pay for their campaigns by passing laws to prevent Tesla from selling automobiles directly to consumers. First it was Texas and then it was New Jersey. When it comes to sneaky and underhanded my beloved Missouri has them both beat.
Let me reiterate quickly for those who don't want to read the other blogs.
Tesla Motors wants to sell cars directly to consumers. Most states have what is called a Franchise Law where automobile dealerships purchase cars from the manufacturer and then sell them to consumers. This adds a "middle-man" to the process. The middle-man, in this case the franchisers, make a lot of money mostly on service and financing for the cars but also on the sale itself.
In New Jersey, Texas, and other states the legislature is trying to pass a law making it illegal for the manufacturer of a car to sell it directly to the people. In Missouri they've simply changed a couple of lines of existing law and inserted the alterations into an existing bill that has nothing to do with the issue. Disgusting.
The major proponent of the change in wording is Republican Mike Kehoe of Jefferson City who has been agitating against Tesla's business model since it was first announced. He is a former car dealer. Kehoe, like most so-called Conservative Republicans, is nothing more than a greedy lap-dog slurping up the money the auto-industry here in Missouri gives him. Not that Democrats are any better but Republicans claim to be all about capitalism. They aren't, it's Crony Capitalism at its finest.
Those who promote this ban talk about a fair playing field and what's best for the consumer but they are simply the bought and paid for slaves of industry. They don't want what is best for you; they want what is best for those who pay for their campaigns.
To give you an example of how deeply entrenched is our Plutocracy and Crony-Capitalism take a guess as to how much money State Senator Mike Kehoe raised to finance his campaign in 2010. This is not a Senator of the United States. This is a State Senator running a campaign in Jefferson City with its population of about 43,000 people.
Have you guessed yet?
Did you guess over half a million dollars? That's right. For one State Senator from a middle to small-sized state like Missouri. You wonder why politicians kneel to the money? Money is completely entrenched and politicians are totally enslaved by it. Freedom, bah.
Tom Liberman
Sword and Sorcery fantasy with a Libertarian Ideology
Current Release: The Broken Throne
Next Release: The Black Sphere