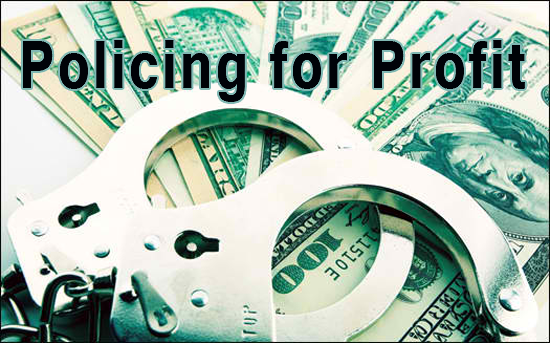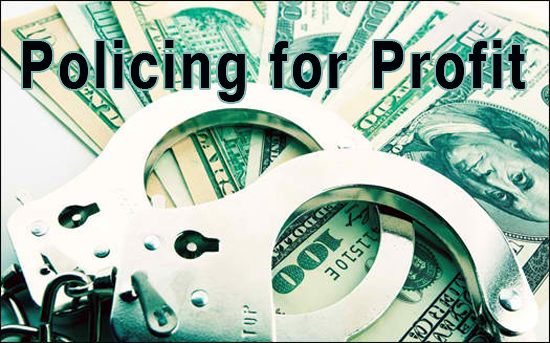 All across this great country of ours police officers are being put into a terrible position and the situation grows worse every day. The double attack of less money available to run the department and more money spent on fancy equipment is leaving more and more police departments with revenue shortages.
The solution to this gap seems to be to fleece as many people as possible.
For communities along major thoroughfares the best method is to charge passersby with small crimes and impound everything they have and extort them for more money. This directive comes from corrupt politicians and departmental leaders who see dollar signs in their eyes.
Even communities who are nowhere near criminals now gear up and scour the country not looking to make arrests but simply to seize money from as many people as possible.
It is very likely that your state politicians have passed laws allowing police to seize anything and everything from your car under the flimsiest of suspicions. Trying to get back your property and money will take a huge amount of time and effort.
That's hardly the end of the story. More and more police departments are funded almost entirely through their ticketing systems. Not only are the departments funding themselves but they are funneling that money back to City Hall. As politicians see this revenue stream increase they place money-seeking officers in charge of departments and these leaders create quotas that insist upon more and more traffic stops. Officers who simply want to Protect and Serve are ostracized, put on desk jobs, and fired.
In order for a police department to be legally forced to stop this scam the entire municipality must get 50% or more of their revenue from such stops. Anything less than 50% and they can continue to steal your money.
After reading what I've written so far I'm sure some people will leap to the conclusion that I'm against the police and law-enforcement in general. This could not be further from the truth. I think the police do a dangerous job and I well appreciate their efforts. I'm of the opinion that this revenue grab hurts the police department and the officers tremendously. They are prevented from Protecting and Serving but more importantly they lose the trust of those upon whom they depend.
Without the trust of We the People the police become nothing more than a thuggish paramilitary operation preying on the weakest members of society. Officers generally join the force out of idealism and hope. When they throw away these wonderful ideas they destroy their own sense of self-worth.
I've ranted now about the problem for a while and I'd like to offer a few solutions before I get ready to watch The Masters golf tournament today.
I largely think it's a matter of where the seized money goes. If the money doesn't go into the coffers of the politicians then we solve most of the problem. All money obtained from traffic violations should go immediately back to the community as a refund. None of it should be used for any other purpose. Communities should apply tax dollars to completely fund their departments with no consideration towards eventual ticketing revenue.
Seizure money presents a bigger issue because even if said money was to go to the community, voters would feel monetary pressure to seize as much as possible. I think the best solution might be to have all seized money and assets go to various national charitable organizations. Communities could vote on which organizations to fund based on some sort of list of reputable charities.
I think the key is to remove the element of profit from the situation. When we do this I think both We the People and the law-enforcement officers will be the better. Money might not be the root of all evil but I'm hard pressed to argue that it isn't.
Tom Liberman
Sword and Sorcery fantasy with a Libertarian Ideology
Current Release: The Broken Throne
Next Release: The Black Sphere