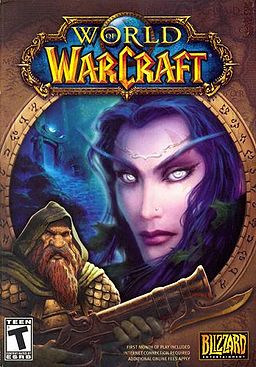 I love this story and I eagerly await the outcome of the election.
In short, a woman is running for the State Senate in Maine as a Democrat and was "outed" as a World of Warcraft (WoW) player by her Republican opponent. There was an ad posted that quoted some of her in-game messages "I like to stab things", "I love poisoning and stabbing", "I can kill stuff without going to jail", and similar. The goal was to discredit the candidate as someone who doesn't live in the real world.
As far as I can tell the smear attempt has backfired badly and the candidate is getting support from everywhere, including a fellow Horde member who happen to be Republican.
The candidate is a big fan of Skyrim and gets a big thumbs up from me even though I'm not a MMORPG player myself. I am friends with quite a few players (long live the Alliance!).
The most interesting aspect of the story, for me, is the level to which gaming has saturated both the United States and the world. I love gaming and have been playing role-playing games since I was a teenager and plan on continuing until the day I die. It's great fun and the fact that, apparently, the majority of people understand the difference between saying, "I like to stab things" in a game, as opposed to in life, is encouraging.
From Angry Birds to World of Warcraft; I say, keep playing!
Would that the spirit of cooperation between Republican and Democrat Horde members could somehow make its way to Washington D.C.
In the end, we're all part of a great big faction called The United States of America.
Tom Liberman
Sword and Sorcery fantasy with a Libertarian Twist
Current Book: The Hammer of Fire
Upcoming Release: The Sword of Water