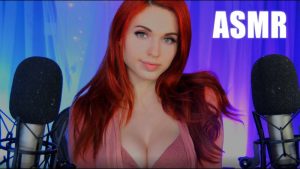 What is a Simp Shamer and a Simp?
A Simp is someone who donates money or other gratuities to an entertainer on streaming services like Twitch. The general term of Simp indicates a male who donates to the stream of an attractive female who then says their username in an affectionate way.
The term has significant negative connotations; so much so that Twitch has banned its use in chat. People who laugh at and otherwise denigrate so-called Simps are to be found on virtually every stream but I find a Simp Shamer to be far viler than those who donate the money.
A Simp Shamer is someone who denigrates the Simps at every opportunity, apparently in order to show the world how much better a person are they.
Why is a Simp Shamer such a Douche?
The problem for me is the so-called Simp is donating money of their own free will. It is certain the often-attractive female streamer is using her sex appeal to illicit such donations but a lot of people donate to streams on Twitch.
People donate to chess streams, game streams, music stream, ASMR streams, and plenty of others. Yet the derogatory term seems to only apply to men donating to the streams of attractive women. Listen, I spend money on role-playing games, my gym membership, chess site memberships, and plenty of other things that others certainly would not spend their money upon. Good for them, spend your money on the things you enjoy.
The Simp Shamer goes onto streams essentially to pat themselves on the back for being better than the Simp. The reality is they are worse, far worse in my opinion. Why do you care how other people spend their money? Why do you think your stupid hobbies are somehow better than mine? What weakness in your own character makes you have to shame others to make yourself feel better?
You're a douche, Simp Shamer. Let me say that I've never donated to the stream of an ASMR artist but who cares? Maybe someday I will. They work hard, I enjoy their efforts. It's like any other voluntary expenditure and completely my decision to make.
Conclusion
What is it with our willingness to negatively judge other people in this world for the things they enjoy? Why do so many of you derive your sense of personal worth from shaming others?
Shut your yap, Simp Shamer. Mind your business. There's nothing wrong with the Simp, there is something fundamentally wrong with you.
Tom Liberman