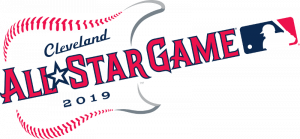 The title of the blog pretty much sums up my question. If we're going to call it an All-Star Game, then why are we letting fans vote for the players? This is a situation that caught my attention even when I was a young boy while filling out All-Star Ballots at Busch Stadium for my beloved home town St. Louis Cardinals. I would vote for who I thought was the best player at each position but most of the people around me voted for all Cardinals.
It comes to my attention again because in the International League, a Triple A affiliate of Major League Baseball, an outfielder with an average of .155, 1 home run, 14 runs batted in, who is at the bottom of the league in four offensive statistics, and is also a pretty poor defensive player has a chance to make the team. His name, you won't be surprised to learn, is Tim Tebow.
I don't mean to pick on Tebow here. It's certainly not his fault people are voting for him. Nor am I particularly upset at the fans who are doing so. They want to see Tebow in the All-Star game and are making their decision known. This is the same reason Paige Spiranac keeps getting invites to LPGA events. My question is that which I've stated already, why call it an All-Star game when it's a popular election?
If the fans want to see Tebow and Spiranac, more power to them. There's nothing wrong with doing it that way. The fan votes in the International League are not the final arbiter but count only as a percentage of the final decision as to whom to include. In the Major League All-Star game, the fans only choose the starters, the managers pick the rest of the lineup.
Still, the fact we call it an All-Star game bothers me. All-Star would specify the best players in the league, the stars. Anything that includes a fan vote is most likely going to be more of a popularity contest than an actual showcase of the league's most talented players. Not to say there isn't a great deal of overlap, just that the two are clearly not the same.
Every year older players in the twilight of their career make the team instead of their younger and statistical superior counterparts. This observation of mine is nothing earth shattering.
The Most-Popular Game doesn't quite have the mystique of the All-Star game but has the advantage of being closer to the truth.
What do you think?

Loading ...
Tom Liberman