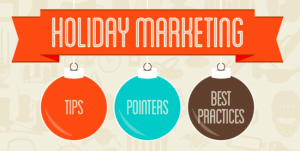 This month is apparently National Hamburger Month. At least that's what Facebook tells me. Or more accurately, one of my friends on Facebook.
These things are often called Hallmark Holidays because they encourage people to purchase greeting cards. Hallmark denies responsibility for this phenomenon, but it cannot be denied it exists. The commercialization of various products is largely the reason such days litter our social media walls. Every industry worth their salt … hey, is there a National Salt Day? Let's find out! Off to the internet.
Now, I want you to know this was a complete coincidence. I'm writing this post on May 12, 2017 and I just found out National Salt Day is May 17! That is hilarious. There is also National Salt Awareness week in late February and early March but that is actually a holiday trying to keep us from buying something. So, it doesn't count.
Is there any end in sight? A simple answer, no. As long as there is profit to be made, we'll have more and more of these consumer holidays. And, to be honest, it's not a bad thing. If a company wants to promote their product and they find a good way to do it, why shouldn't they? No one is forced to purchase Salt on National Salt day. You don't have to buy a Mother's Day card, flowers, or candy. Consumerism is a wonderful thing because it is largely voluntary. We buy things we want.
It is only when capitalism is constrained that we should start to be worried. When one company is not allowed to sell their product because it competes with another favored by the leaders of a country, then there is a problem.
We buy the things we want because they are priced attractively. This is the very nature of consumerism. We too often blame the corporate world for causing us to eat too much, go too far into debt, or something else related to capitalism. I won't deny these things exist. We have an unhealthy population in the United States because of abundantly available food of a type we like. People go into debt because they want things, this overwhelms their financial good sense.
If I happened to want a nice hamburger, I might use the excuse that this is National Hamburger Week to purchase one. I'd be interested in seeing the metrics involved with many of these new holidays. Certainly, we see an enormous uptick in sales of flowers around Mother's Day and ties around Father's Day. If not, we wouldn't see all these new holidays appearing on our calendar.
Naturally they are somewhat self-defeating in that as we see more and more of these holidays appear, we become inured to them. That's perfectly normal as well and eventually someone will find a new way to market their product.
Here is an interesting theoretical question. If the government banned such days, would it reduce consumption of that particular item? I think the answer is yes, but no one is calling for such bans. Mother's Day is a huge boon for the flower industry but we don't see consumer protection groups advocating the end of the holiday to prevent people from spending their money.
On the other hand, we do see all kinds of groups promoting the outlawing of particular items, be they drugs or simply large soda containers. The thrust of these laws is that we don't know what is good for ourselves. That we lack the impulse control to stop self-destructive purchases. This is true. We do lack such control, but solutions based on legal remedies are doomed to fail.
We must teach people impulse control. We must educate them on financial realities. These are the methods by which we improve the lives of citizens, by helping them improve themselves.
It's just not the role of government to protect us from ourselves, or made up national holidays.
Tom Liberman