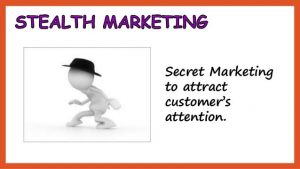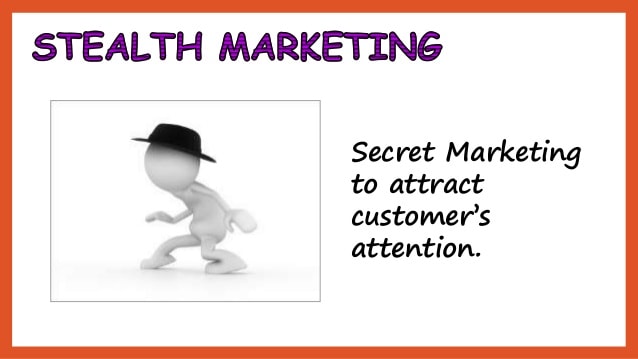 The Federal Trade Commission is apparently quite concerned people are mentioning they like particular products without revealing they are paid for these remarks. It's called Stealth Marketing. Basically, someone who has a large number of Social Media followers is paid by a business to mention a particular product.
The FTC requires that people who do so use #ad or #sponsor to indicate they are being paid for their opinion. Why does it matter? Why would government feel the need to secure us from this apparently dire threat?
Certainly, there is all sorts of Stealth Marketing going on in movies and television shows from which the government does not see fit to protect us. In addition, every time an athlete wears a jersey or shirt, swings a golf club, or hits a ball it is an advertisement for the apparel company that pays the university, league, or athlete. Every time an actor wears particular clothes to some award ceremony it is because they are paid to do so.
I could ask why there is apparently a different standard for the two but I just don't care. Why on earth does the government care? Why is it against the law? It's utter insanity. The government, as usual, couches their blatant interference in terms of protecting us. If we don't force them to tell you they are paid sponsors, you won't know! We're doing it to save you from them!
In reality it is just another way for the government to justify its existence. There are apparently people at the FTC spending their time monitoring this situation and we pay the salaries of those people. Congress likely had to have hearings and who knows how much time went into writing these regulations. All to what end? From what are we being protected? Who does Stealth Marketing hurt?
Who cares if a celebrity says they like something on their Twitter account and they are being paid to do so? How is ensuring we know it's an advertisement any different? I think Emily Blunt is a talented actress. If she happens to endorse Yves Saint Laurent Opium perform why do I care if she mentions it in a Twitter post as opposed to a commercial? Wait, there is a fragrance called Opium? Seriously? That's awesome. I'm surprised the government hasn't outlawed that.
Will I suddenly be less inclined to buy a product that a celebrity I admire uses if I know they are sponsored by the manufacturer? Gosh, I was all set to by that Opium perfume for my pretend girlfriend Emily Blunt but I found out she really doesn't use it. She just shills for it on television. Now I won't. Thank you, government for saving me from this terrible decision to purchase a product of my own free will.
I reiterate, who cares? Why do we care? What business is it of the government to tell a person they must reveal if they are just saying they enjoy a product or if they are being paid to say they enjoy a product? What's the practical difference?
Who is hurt? The consumer is purchasing a product that was promoted. Whether it's a paid promotion or a genuine promotion is irrelevant.
The people of the United States are fully capable of making their purchasing decisions without being protected by the government.
Tom Liberman