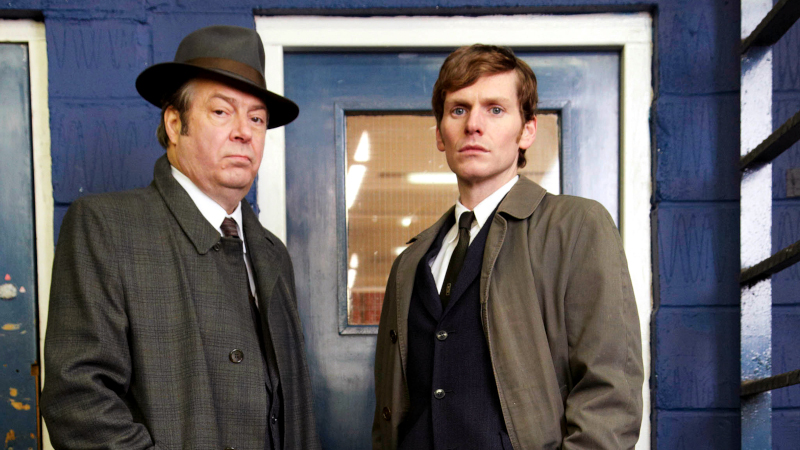 I just finished watching the final episode of the eighth series of Endeavour and came away mightily disappointed. Not that the mystery was terrible or anything but it failed to meet its normally high standards.
I'm aware this relatively negative review will not be popular with fans of Endeavour and of Morse shows in general. That being said, I call them like I see them and this season failed for a number of important reasons.
The Mystery
I've written in other places on the criteria I use when evaluating the objective quality of a show but a mystery show is slightly different. An important factor in a mystery is giving the audience a reasonable chance to solve the riddle before the conclusion. Too often in mysteries the writers make it so convoluted and confusing the audience never has a chance to figure it out.
In the three episodes of this series, only the first gives the audience even a semblance of chance to figure out the mystery. The second episode of Endeavour involved clock hands matching semaphore signals which spell the Welsh version of an important character's name. Um, our chances of figuring that out? Zero percent seems high. The third was such a convoluted mess they spent twenty minutes explaining who did it and why and I'm still confused.
I found the mysteries too clever by far and this largely ruined the season for me. Particular the third episode, which tried to be Silence of the Lambs meets Halloween meets A Beautiful Mind, left me baffled, bored, and incredulous.
It's my opinion the Endeavour audience doesn't need all this nonsense. Give us a reasonable mystery and let the wonderful characters carry the story.
All the Rest
Everything else in Endeavour is up to par. The acting is excellent. The sets are great. The costumes are period and convincing. The cinematography is solid although I thought they got a little too fancy at times trying to be stylish.
Missing Son
The third episode included a lengthy side story involving Thursday's missing son. I strongly suspect it is a lead-in to what will be the main storyline of series nine. It also allowed Thursday's wife to have her meltdown which I guess was dramatic acting or something.
That being said, it was way, way too much. It took away from the episode and no investigation or even explanation occurred. It was just there. This really took time away from what was already a mind-boggler of an episode. Nothing forwarded the story.
I get what they are trying to do, or at least I think I get it. My problem is a much simpler way to handle the situation existed. Just a scene where the army calls looking for the son. Something simple, don't get into details or even have it known that he's missing. Just a quick setup.
Conclusion
The character of Morse, both older and younger, is well-established and interesting. He and his co-workers are good enough for an interesting episode. All I need is a reasonable mystery around them and I'm happy. This series of Endeavour just tried way too hard to be far more than it needed to be.