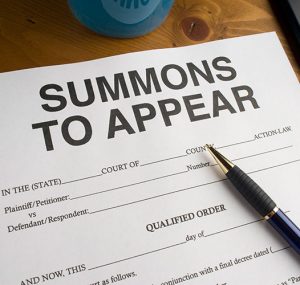 Federal and State governments provide liability immunity for a number of people and businesses and every single bit of it is wrong. Wrong! The topic of liability immunity is being discussed a great deal lately because of Covid-19 and President Trump's social media spats but the problem is far deeper and more insidious than that.
State governments have largely made individual law enforcement officers immune from lawsuits in regards to actions taken while performing their duties. Thus, the officer who threw a flash-bang grenade into a crib during a no-knock search warrant couldn't be sued by the parents whose baby had half its face burned off.
Gun manufacturers are immune to liability. Volunteers working for the government are immune to liability. The government has protected all sorts of people and businesses from liability over the years including social media outlets. If someone harms another person through negligent actions, the place to determine liability is in the courts, not in the legislatures. This seems self-evident to me.
Why should anyone get blanket liability immunity? It makes no sense to me; we have a judicial system to sort out these problems. Certainly, individual cases might be decided in a fashion I think is unfair but the old expression we shouldn't throw the baby out with the bath water seems perfectly relevant to me.
It's important to note the liability immunity extended to social media by Congress means, by default, that such liability immunity can be removed, or a threat to remove it can be made. This gives government power they should not have; it gives government the ability to influence what content we see or don't see. When we give government the ability to extend liability immunity, we explicitly give government officials the right to selectively remove it. They should have no such ability whatsoever.
When the government offers to give businesses liability immunity in regards to Covid-19 they are essentially engaging in force against We the People. If you don't go back to work in a dangerous environment, we will punish you. We are taking away your right to get redress for crimes committed against you.
I'm horrified by all this liability immunity. If you harm through negligence, or other means, you must face your day in court. Anything else is tyranny.
Tom Liberman