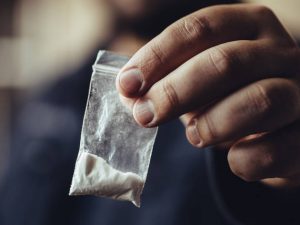 All praise Oregonians and their enlightened stance on drug legalization. Hail magnificent, glorious Oregon for defying an out of control federal government led by decree wielding autocrats issuing executive orders as a way to wage war on the citizens they perceive as the enemy.
Oregon just decriminalized small amounts of cocaine, heroin, and LSD, among others so-called hard drugs. This action, this glorious defiance of an overreaching federal and state governments warms the cockles of my heart, wherever they might be found.
The War on Drugs is a war on the citizens of the United States, there is no question this war has caused more misery than any other federal program in the history of the country. I've written numerous times on why this war destroys families, communities, law enforcement, the legal profession, and everything it touches so I will not wax poetic today. Today I shower praise on Oregon for charging forward.
The entirety of whether or not marijuana, or any other drug, is something federal or state governments can regulate is wrapped up in a cased called Gonzales v. Raich and it is interesting reading. Drug legalization is freedom for people.
The point here is fairly straight-forward from my perspective. Those in power like telling you what to do and drug legalization is something they don't want. The pecking order is Federal, State, Local. The party in power at each level enjoys forcing their view of right and wrong on everyone they control. It is my opinion the Constitution of the United States was written with a full understanding of the nature of humans to want to force others. The powers of the Federal Branch are barely limited anymore, what the Federal Government wants, it gets. What the State wants, it gets.
There are few solutions left to freedom lovers who have no desire to dictate to anyone else how she or he leads life. We are overwhelmed by do-gooders who know what gun I should own, what weed I should smoke, what medical procedure I should have, what religion I should pursue. We the People must pass laws, in our municipalities and states, contrary to the authoritarian decrees of out of control federal and state governments.
This is the power of the people. Well done, Oregon.
Tom Liberman