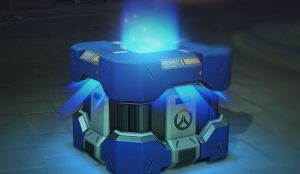 Once again, an overreaching, big government loving politician is trying to intrude into the lives of citizens, this time by banning so-called loot boxes. The Senator in question happens to be Republican Josh Hawley from my beloved home state of Missouri. I have one thing to say but I can't say it or the FCC will fine me. Poop on you, Senator Hawley and I'll be happy to tell you why.
Loot Boxes are in game transactions where game players can purchase various things. Games like Fortnite, Candy Crush, and many others rely on these purchases for revenue. The games are otherwise free to download and play. People make the purchases for a variety of things like cosmetic skins to make their character look cool, extra items to help progress the game, and things of that nature.
Senator Hawley uses the fact that children are part of the market for such games as an excuse to foist his morality upon us. We must save the children he says; ignoring the fact that the majority of people who play the games and spend money on them are over 18. Ignoring the fact that children can't make such purchases without a credit card on which their parents can easily place limits. No, good old big government Senator Hawley thinks he knows best how we should lead our lives and isn't at all shy about forcing us to do it by his rules.
If Senator Hawley is successful then games like Fortnite, which have generated an enormous amount of revenue for not only the makers of the game but many ancillary companies and millions of hours of fun for willing gamers, will no longer be free to play. Double poop and a Libertarian pox upon thee!
If someone wants to pump money into a video game then it's their right to do so. If a kid does so then it's up to that child's parents to control their spending. It is absolutely, positively, not the government's job to protect us from spending money on video games.
You, Senator Hawley and all the rest like you, are not our guardians. You do not get to dictate how we lead our lives or how we spend our money. It's this paternalistic gobbledygook that created the entire overreaching, nanny state in which we currently reside. There is a law against everything and every citizen is a criminal. The state simply gets to decide who to arrest and when.
If I don't want to pay a microtransaction on loot boxes then I won't do so. If I don't want my non-existent child to do so then I'll restrict her or his credit card. Get out of my personal life, Senator Hawley.
Tom Liberman