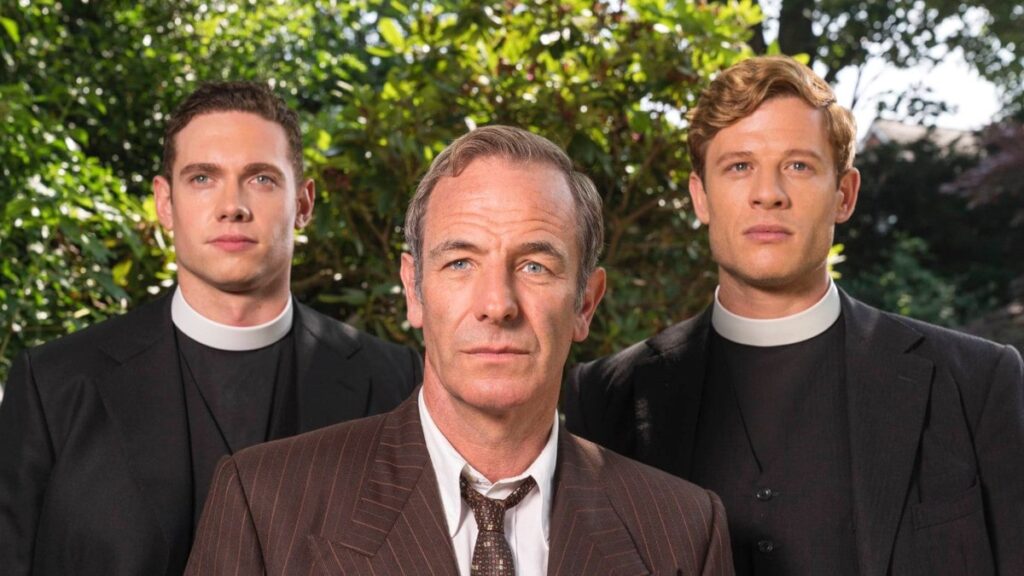 Eh gads, but I'm thoroughly fed up with this show they call Grantchester. If it wasn't for Leonard and the fact there's nothing else to watch on Sunday nights; Sidney and Will would have driven me off long ago.
So, I put it to you, my audience. Who do you hate more, Sidney or Will? There will be a poll at the end of this blog. I remind you, casting your vote for Sidney or Will is not saying you like the other one. How could anyone like either of them?
Sidney's Many Failings
Who could possible imagine I might yearn for the days of an almost psychopathic vicar who promised his girlfriend he'd leave the priesthood and marry her and then, an hour later, left her, waiting without so much as a note, at the door for a ride that never came.
Oh, Sidney, you were a liar, that much is certainly true. Filled with self-pity so much that it shot out your anus and your ears like a barrage of cannons. Every moment you came on the screen with your whining and crying about God having abandoned you, of not having love, of being bored with the religious life made me want to punch you all the more.
I'm not a religious man but I like to think if I was so, I'd rather have an aloof cat tend to my spiritual needs. If running away from your problems was a virtue, Sidney might be a Saint.
Ah, Sidney, you are not missed in Grantchester, not by me at least.
When will Will sigh sadly Again?
Probably in the next scene. Will sighs a lot. Everything about the new, chronically sad Vicar of Grantchester is awful. Life is miserable unless he's banging whichever skirt happens to cross his path while guzzling whiskey like lemonade and smoking a pack a day. What a fine example you are for Grantchester.
Oh, sigh. Something happened. Sigh. Isn't it awful? Sigh. I'm going to go sit and feel sorry for myself for a while. Go on and solve the case yourself. Sigh. Poor Leonard, it's not fair. Nothing is fair. I've lost the love of my life for the tenth time. Sigh.
Well, Will, I mean, if it's the tenth time it's happened, it's probably not the love of your life.
Gee, Tom, you're right. Woe is me.
Oh wait, another girl! I'm in love again! I'll charm her pants off and then find a reason why it's all really so miserable. Sigh.
Grantchester Poll
You tell me. Who is worse?

Loading ...
Conclusion
Sigh.
Tom Liberman