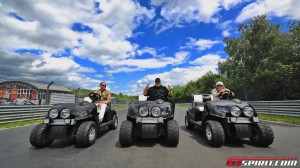 I've written about the now almost three year saga of Kim Dotcom who was arrested in New Zealand at the behest of the U.S. government who in turn was working for their corporate masters the RIAA. Whew.
I wrote here how the arrest itself was largely illegal, based on illegal surveillance, and he was mistreated while in prison.
I followed up with a misleading headline that called Dotcom a cyber-fugitive. More on this in a moment.
The story continued when a judge ruled that the nation of New Zealand is not allowed to keep his possessions indefinitely.
As part of the deal returning his possessions the United States now argues that Dotcom is a fugitive and not entitled to use his money to defend himself in court. It's a ridiculous argument because Dotcom is exactly where he was when he was arrested. The United States wants to Extradite him but he is opposing this which is completely legal. Government stooges working for the recording industry are simply throwing every procedural obstacle they can in the way to further bankrupt their enemy. No one really cares about "winning" the case. They are punishing their opponent financially.
I called the government's argument ridiculous but I want to explain why. Dotcom is trying to sell his car to help pay for his legal defense. The government wants to say because he's a fugitive he can't do so. I want you to imagine a world where government forces can arrest you for anything they desire and without a trial seize your money and possessions for years and when forced to release some of it simply claim you are not allowed to use it for legal defense. To sum up. The government can come by your house, take almost everything, and not allow you to use what's left for legal defense despite the fact that you haven't been found guilty of anything.
The original raid was madness. The seizures despicable. This application of the Doctrine of Fugitive Disentitlement is frightening. It is an extension of police force that is essentially unlimited dictatorial power. No one can be secure from such power. Even the wealthy can easily be curbed of their rights when the government simply make it illegal for them to use their money without even a trial.
I rightly worry about the extension of police power at a local level and I've written about seizures laws on a number of occasions and this is merely an international version of the same thing. At what point does the government and particularly their police arm present more of a threat to the population than criminals? I honestly think we are there.
I'm a 50 year old white man with enough money to not worry about retirement. When someone like me is honestly afraid of the police there is a serious problem. When I see police at every level doing the work of the highest bidder and far more concerned about seizing money and destroying enemies than preventing crime there is a problem.
I worry that someone in power might decide I'm the bad guy. Charge me with a crime and take my things. To all apparent appearances such could easily be done and there is almost nothing I could do about it.
Maybe we all should be worried.
Tom Liberman
Sword and Sorcery fantasy with a Libertarian Ideology
Current Release: The Broken Throne
Next Release: The Black Sphere