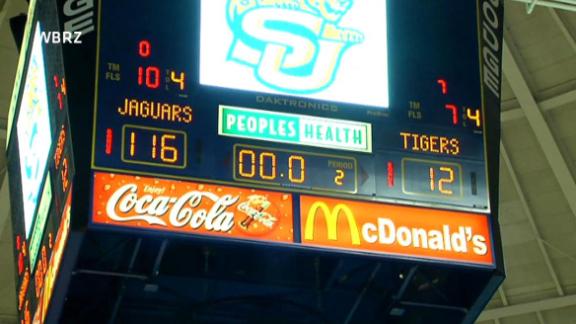 Not that long ago I wrote a post about a high school football game in Texas where one team defeated the other by a score of 91 – 0.
Now comes a college basketball game in which a Division I team beat a small school playing for the Association of Christian College Athletics league 116 – 12.
In both games it was a case of a team that was completely superior dominating an opponent. In my post about the football game between Aledo and Western Hills I noted that the coach of Aledo put into place a number strategies to limit the score. He played largely backups starting as early as the first quarter, insisted on fair-catches for punts, used simple running plays to virtually every backup on the team including wide receivers.
Aledo led 56 – 0 at halftime and then scored 35 more points in the second half.
I think what Coach Tim Buchanan of Aledo did was exactly correct for the circumstances. I think kneeling on offense instead of running plays would be more embarrassing for Western Hills. I think telling players to ease off is insulting to the other team. In those circumstances a class act does exactly as Coach Buchanan did. Try to limit the embarrassment but play the game.
Coach Buchanan and Aledo went on to win the 4A State Championship game with a 38 – 10 victory over the Brenham Cubs. Congratulations to the Aledo team and coaches.
Now to the basketball game between Southern University and Champion Baptist College. Southern scored the first 44 points of the game and led 57 – 6 at the half. They scored 59 more in the second half and according to reports engaged in a full-court press for most of the game. Coach Roman Banks of the Southern Jaguars had all five starters in the game for 20 minutes or longer. A college basketball game lasts forty minutes.
I don't think Coach Banks is obligated to play backups, to call off the press, to insist on passing the ball five times before a shot. It's his team and he thought they needed to work on the press for upcoming conference games. He felt his starters needed minutes.
My opinion is pretty meaningless in all of this. Coach Banks is going to run his team the way he wants, as will Coach Buchanan.
This world needs more people who display dignity both in defeat and victory. Anyway, I'll be rooting for Aledo and Coach Buchanan to continue their winning ways.
Tom Liberman